Secrets of Independent Contractors
Tweet
Reading time: < 1 minute
Its finally here! Secrets of Independent Contractors is available now!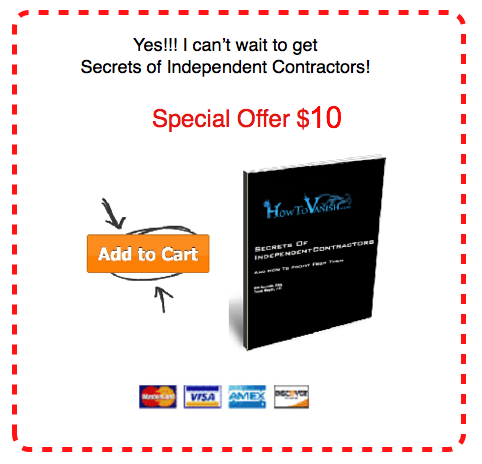 Purchase with Bitcoin and get a 40% discount.
In case you missed it, here is the first video.
Or you can listen to the audio.
No tips yet.
Be the first to tip!
Support How To Vanish - Tip With Bitcoin
17GV1WR87Sjec8YTF2YB3xCosoF3gCURYM
Find this post helpful? Please consider tipping with Bitcoin. Each article gets a unique Bitcoin address so by tipping you help make How To Vanish sustainable and give valuable feedback on which content is most appreciated!
Tweet
20,201 random numbers
Email
Print