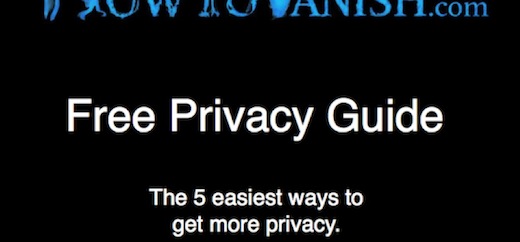 Free Privacy Guide – 18 Pages About Free Tools And Tips
Reading time: 2 – 2 minutes
The Free Privacy Guide will help you take control of your privacy. There are many different reasons someone may desire to take control of their privacy. From personal safety to financial security and identity theft or freedom of speech to politics and corporate espionage there are a multitude of reasons to protect your fundamental human right to privacy.
The interesting thing about privacy is that the more people who employ good privacy hygeine the more valuable privacy is to everyone. This is a network effect like the fax machine. One fax machine is not very valuable but every additional fax machine that is added to the network has a compounded effect on the usefulness and value of each existing fax machine.
So likewise privacy breaches can be extremely valuable for the perpetrators. For example, Facebook is a great tool for connecting with our friends and family. But it comes with a cost: All spying all the time.
The Free Privacy Guide is 18 pages and contains some extremely powerful tools and tips that are free to implement. Additionally, we are not charging any money for this helpful resource. But we do believe in mutually advantageous relationships. Consequently, to get this useful guide the cost will be to share this page with your friends via Twitter or Facebook. But if they employ good privacy hygiene then it will benefit you.
So what do you have to lose and there is a lot of privacy to gain!

[sdm_download id="4124″ fancy="3″ new_window="1″]
[sdm_download_counter id="4124″]
22,568 random numbers